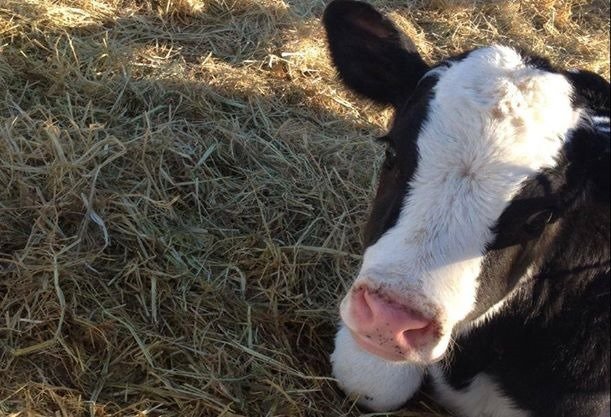 Probably one of the most misunderstood topics about dairy farming is the "mystery" of what happens to the male calves. Female cows are the only ones that can be milked. So what happens to the bulls.
Quickly searching Google, I found it hard to find a dairymen's answer on this topic. Being an actual dairy farmer, I thought I would share this inside information.
Just as a quick note, there is so much misinformation online on this topic. Most of it is being spread by animal rights groups. It seems that they want you to believe that dairy farmers don't care about the male calves since they don't produce milk. This couldn't be further from the truth though. The truth is that dairy farmers really do care about the male calves.
Dairy Farmers are animal lovers
Regardless of gender, dairy farmers love all cows. Dairy farmers are the biggest animal lovers I know. If they didn't love cows, they would not be in this line of work.
All animals are given the best care possible. Even the male calves.
What Happens to the bulls
Because the bulls can't be milked, they usually have a different career path than the girls. Some of the boys are kept for breeding purposes. The bulls from the very best cows are kept for breeding. The others are raised for beef.
Even though they are raised as beef animals, they are raised to maturity and given the same care as the girls.
Most dairies do not sell the bulls as veal. Nearly all males raised for beef, are sold to beef operations. Interestingly, the veal industry has been in a steady decline for several decades. (Source) But you don't have to take my word for it; this independent researcher came to the same conclusion.
Jersey bull "de-calf" and his bros
Holstein bull sleeping in the hay with other calves (girls and boys)
Gender selected breeding
Technology has changed so many things, including things on the farm. A lot of dairies these days use gender selected semen when breeding their cows.
The female sperm is separated from the male sperm. Using this technology, dairy farmers can breed for only female calves. Many farms have used this technology to reduce the amount of boys that are born.
A Little Holstein bull "Sir Britton"
This guy lets out a little moo
Thoughts or comments, let me know in the comments below or tweet me @dairymoos