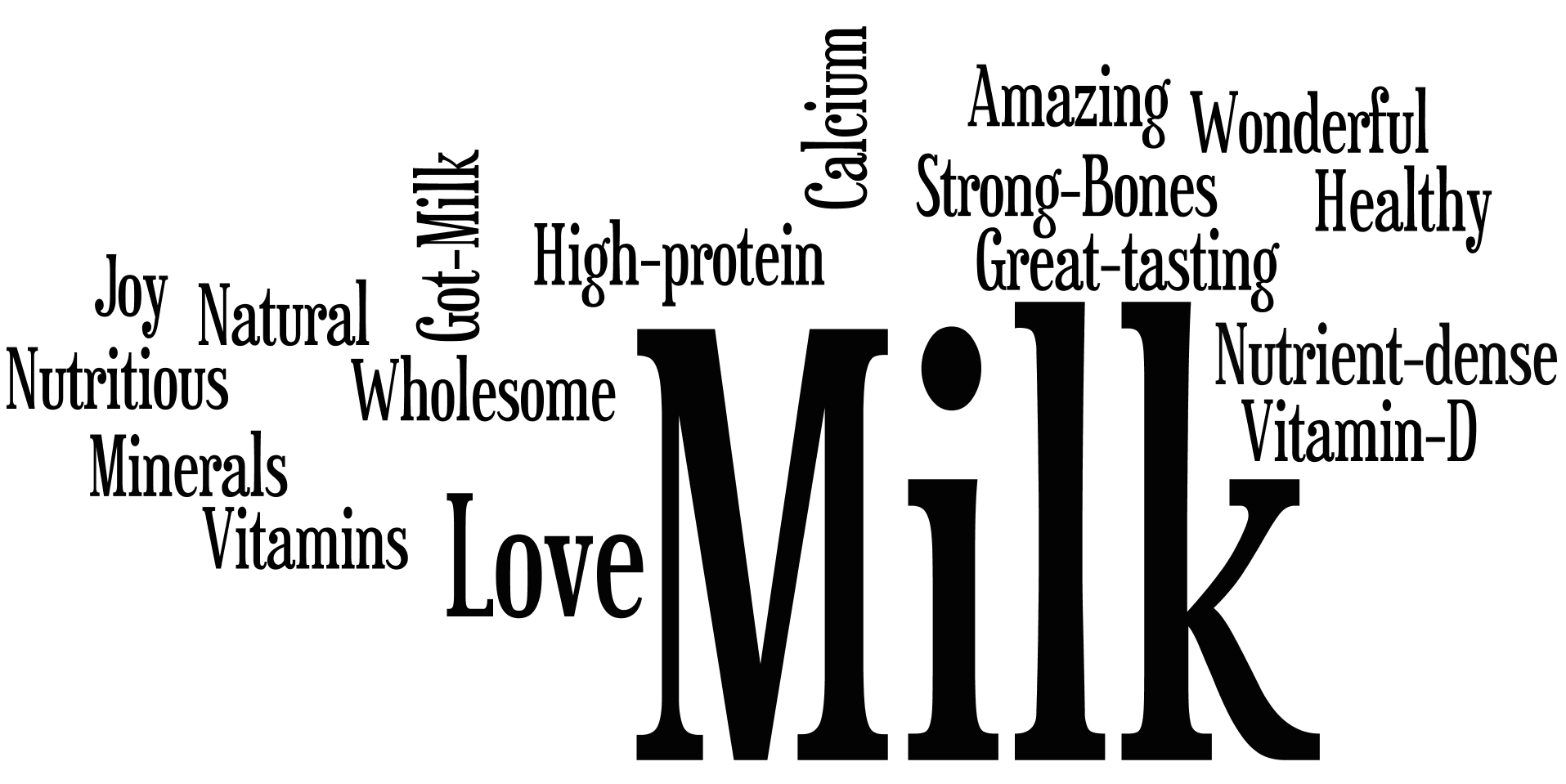 There is no pus in milk
One of the biggest misconceptions I read about milk online today is that milk has pus in it. It's a common myth that is nearly always pushed by people who want you to stop drinking milk. It's used to scare people, and play on their emotional fears to get them to stop drinking milk. It plants a very disturbing picture into your mind. After all, who wants to drink milk if it has pus in it!
So you might be thinking – If milk doesn't have pus in it, how did this myth get started. I mean there must be some truth to it right? Well I will just let you decide.
Update: I continue this conversation about pus in milk in my article called "The pus in milk paradigm." Don't get trapped in the false reality, read more here
Where the myth originated
Believe it or not, cows sometimes get sick! For example (just like people), sometimes they get pneumonia, and sometimes they get mastitis, a infection in the mammary glands of the cow. It's always in our best interest at the dairy to prevent cows from getting ill, but it inevitably does happen.
Mastitis is actually a disease that afflicts most mammals, including humans. Mastitis is basically an infection the cow gets in her mammary system. Mastitis occurs when the white blood cells are released in the cows udder to fight the invading bacteria. According to Wikipedia:
 Mastitis occurs when white blood cells (leucocytes), are released into the mammary gland, usually in response to an invasion of bacteria of the teat canal. Milk-secreting tissue, and various ducts throughout the mammary gland are damaged due to toxins by the bacteria. Mastitis can also occur as a result of chemical, mechanical, or thermal injury. The mammary gland does not produce any milk. The udder sac is hard, tight, and firm.

This disease can be identified by abnormalities in the udder such as swelling, heat, redness, hardness or pain. Other indications of mastitis may be abnormalities in milk such as a watery appearance, flakes, or clots. 
So pus is not actually a symptom of mastitis. Mastitis will only cause the milk to be watery, or have flakes or clots.
The key to curing mastitis is advanced detection. So every time the cow is milked, each quarter of the cows udder is checked by hand before the machine is attached.
When detected, these cows are separated from the main herd and sent to the "hospital" pen so they can get the help they need. Their milk is not sold, and does not leave the dairy. The cow is milked in the hospital pen, where she can be cared for, and be separate from the rest of the herd until she is better. No mastitic milk ever leaves the dairy.
**The milk is checked every day to make sure the cow is healthy**
Treatment
Mastitis is caused by a variety of different bacteria so the severity of the illness can really vary. Some cows that get mastitis will get over the infection naturally without any help. All they need is some rest. But some cows can get a very severe case, and the infection can get out of control. The cow could actually die if she doesn't get help to fight the infection. So some cows that get mastitis are treated with antibiotics.
Antibiotics are used responsibly though, and no antibiotics ever get in the milk. It's actually illegal for dairies to sell milk with antibiotics. You can read more about it here. After treatment, most cows experience a prompt and speedy recovery.
On our farm, we also use some other methods though, besides antibiotics, to fight infections. We use a natural remedy with vitamins that helps boost the cows immune system so they can fight the infection naturally. You can read about how we use alternatives to antibiotics at the dairy here.
Prevention
All in all though, prevention is always the best solution. In fact, because mastitis can hamper a cows productivity so much, most dairies make it their priority to prevent mastitis. In fact, there are 3 ways at our dairy that we use to try to prevent mastitis.
Dry, comfortable bedding
At the dairy, it is our goal to make sure the cows have a dry and comfortable bed. The bedding in the stalls is routinely added to make sure their beds are nice and full. We also use a tractor to till each bed each day to make sure the bedding is nice and fluffy. Dry comfortable bedding makes sure that there is less of a change of the cow getting an infection.
**A cow enjoying her dry, comfortable bedding**
Showers every day
The cows also have the luxury of taking a shower before every milking. This ensures that the cow is nice and clean before every milking. A clean udder means less chance of bacteria getting in the cow's udder. (more here)
Teat Lotion
Every time the cow is milked, her udder is first cleaned with an antimicrobial lotion. The lotion makes sure to kill any bacteria. It also softens and moisturizes the teats to make sure they do not get too dry. After the cow is milked, the lotion is applied a second time to make sure the cows udder stays bacteria free. It's really like a protective shield that is used to fight off any potential infection from happening.
Milk does not have pus!
I think once you understand mastitis, you can understand how the pus myth originated. While cows do get infections in their mammary system that causes flakes and clots, it is a bit of a stretch to call these symptoms pus. Especially since pus is usually a thick greenish liquid. Mastitic milk is never green!
Furthermore when cows do come down with this illness, we move them out of the milking string to a separate "hospital" pen where they can receive treatment and rest. So this milk is doesn't enter the bulk tank, or leave the dairy.
With so many other articles online loudly proclaiming that milk has pus in it, I hope this article gives you some insight from someone who works with cows every day. Milk is one of natures most healthy beverages, so don't let others tell you otherwise.
If you agree or disagree, please feel free to let me know in the comments below.
I continue this conversation about pus in milk in my article called "The pus in milk paradigm."