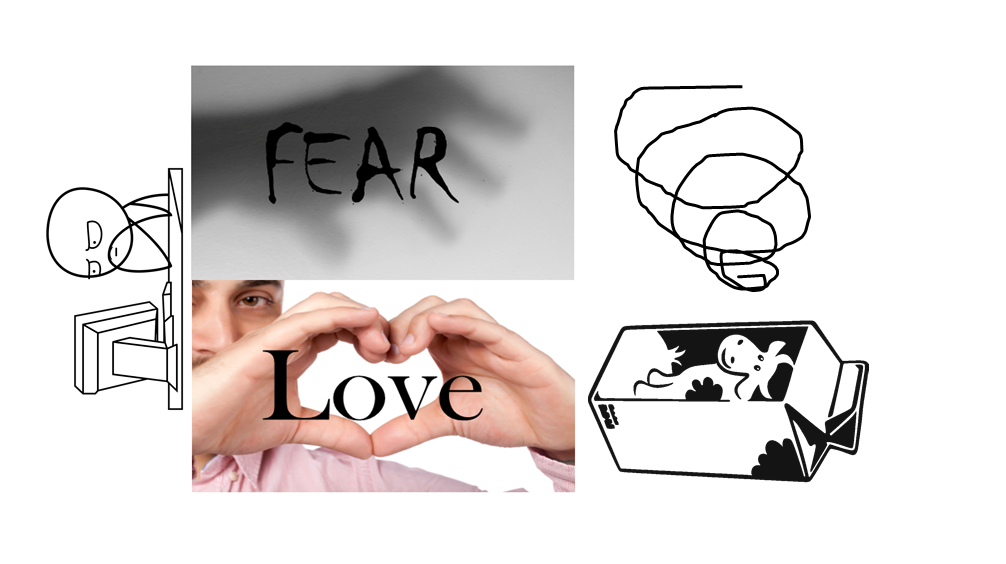 The pus in milk paradigm
Our beliefs shape our reality. Some people are in the business of pushing myths. Fear sells. It's the best way to activate people, and get them motivated towards an end. Don't get trapped in what I call the pus in milk paradigm.
Article furthers the conversation to previous post Is there Pus in Milk
Aw yes, the age old question is there pus in milk. Actually it's not an age old question at all. In fact, it's a question that has only been recently spawned due to negative sentiments towards milk.
As I have given the topic more thought, I realized that this is just another form of fear based marketing.
Fear Sells
Fear is the most effective form of marketing, which is why it's one of the most popular forms of marketing in the U.S. today.
If you're in a state of pure bliss, you will be less inclined to take action. But if you are filled with fear, and anger the adrenaline rush (fight or flight mechanism) kicks in propelling you towards taking action.
That's why fear marketing is so effective. Your paranoia can feed right into the marketers designs.
That's why corporate, assembly line, fast food restaurants like Chipotle and Panera Bread are using fear based marketing to propel them to higher profits. Check out my previous post I did about How Chipotle and Panera Bread are using Fear to sell their Products
Anti-milk activists want you to fill you with fear to fulfill their agenda. Their agenda being of course to get you to stop drinking milk.
Muddying the water
The shocking truth is that there is no pus in milk. Milk does not have pus. Milk is wholesome combination of nutrients, in a highly absorbable, bioavailable form.
The myth was created by anti-milk activists who want to muddy the water. In other words, put out misleading information on purpose to create fear and paranoia. They know that milk doesn't have pus, but that's not the point. The goal is to push these myths to gross you out. If you're so grossed out, you will be less likely to drink it. They are trying to use biology to disgust you, and fulfill their purpose.
Commonly the anti-milk crowd will use 2 arguments as the basis for their myth: mastitis and somatic cell count numbers.
Mastitis: All lactating female mammals are susceptible to getting mastitis, which is a disease that affects the mammary glands. Even women can get mastitis. Cows will occasionally get mastitis at the dairy. These cows are separated from the rest of the herd in a hospital pen where they can be better monitored and cared for. The milk from these animals doesn't get sold. Mayo Clinic notes that when mothers get mastitis, they can keep feeding their child. (Source) It is just very poor quality milk. Read my original post about mastitis and the pus in milk myth

Somatic Cell Counts: Another common argument is that they will say milk has thousands, or millions of cells and point to data from dairy farmers that measure milk quality. The measurement is Somatic Cell Count. Farmers measure milk quality so they can improve the wellbeing of the cows and make improvements to the farm. If there wasn't a form of measurement, we couldn't improve things. Read more about Somatic Cell Count in a previous post
The Gross out factor
The key though is to try to use biology to gross you out. Cells and white blood cells are in milk. Milk is a biological compound so that shouldn't surprise you though.
You eat trillions of cells in meat and nobody is complaining about them. Why, because they don't measure the number of cells in meat. You also eat things like ligaments, muscle fibers, arteries, fat, ect. when eating meat. Is consuming these things gross, it just depends on how you want to spin things. If correctly framed, you can make any product sound disgusting
Why does our culture get so grossed out by biology.
Considering that most cultures consumed the entire animal including the brain, internal organs, and other tissue, why does our culture get so grossed out by biology. Perhaps we are so conditioned with a lack of exposure to biological life cycles that we forget about the realities of life. Our modern, specialized society insulates us from reality.
And if you still think that cells are gross then also consider that your body is composed of cells. These cells give you life. If you equate cells as being puss, then you are a walking body of pus. That is pure non-sense. Biology should not gross you out.
Life should not gross you out.
Don't get trapped in the Paradigm
Don't get caught trapped in the paradigm. If you are already suspicious of the dairy industry and believe that farmers are the scourge of our society, it will not be hard for you to buy into the pus in milk story. Quite simply because you will want to believe it at that point.
Don't let people dictate what you should or should not believe. Investigate for yourself.
I view the paradigm as a downward spiral. There are 3 ways they will try to suck in:
Distrust – planting seeds of distrust Most anti-milk people will say that my opinion is invalid because of my bias as a dairy farmer. My bias means that my opinion would of course lead to a certain endpoint. I suppose this is true. I would have certain bias being that I'm a dairy farmer. But don't you suppose that my opinion would be of value then since I do it every day. When you want advice about health, you go to the doctor. When you want advice about the law, you visit a lawyer. When you need accounting help, you visit the accountant. So if you have questions about your food, why wouldn't you just ask the farmer?
Suspicion – Raise suspicions with no basis a common argument is that the dairy industry is so secretive about their farming practices. They are trying to hide things from consumers. Dairy farmers aren't secretive; they are just very, very busy. Cows require care 24/7, 365 days a year and because of this most of them are just spend all their energy at the farm. But you can in fact talk to dairy farmers about these questions. There are more and more joining twitter for that very purpose.
Vilify – Call the opponent names one only needs to view the comments in my pus in milk article. I get many comments that I cannot publish due to language. I understand if you disagree, please post your thinking, but you don't have to call me names.
Most of the attacks against me are Ad Hominem, or attacks towards my character. Basically attacking a person's character, rather than to the content of their arguments. It is something that anyone can fall into.
When researching a topic it is important to not let your previous beliefs affect your interpretation of the facts. Most of our individual paradigms have been framed by society, mass media, and cultural phenomena. If you want to expand your own thinking, you need to step outside your paradigm or box of beliefs.
That is all I am trying to do with these posts, show you an alternative way of thinking.
Our beliefs shape our reality. If you want to live in the negative pus in milk paradigm, and believe that milk is gross that is fine. I prefer to think of milk as a wholesome package of bioactive compounds that will benefit me and my well-being. Science, logic, and our ancestors all seem to support this premise.
As one commenter simply put it: Milk has been around for millennia, if milk was bad for us I'm pretty sure we would have found out by now. But you are free to form your own beliefs.
Peace.
Check out my other article regarding this topic:
Read my original article about Pus in Milk
Check out my post about measuring milk quality called What is Somatic Cell Count, and why these cells are not pus.