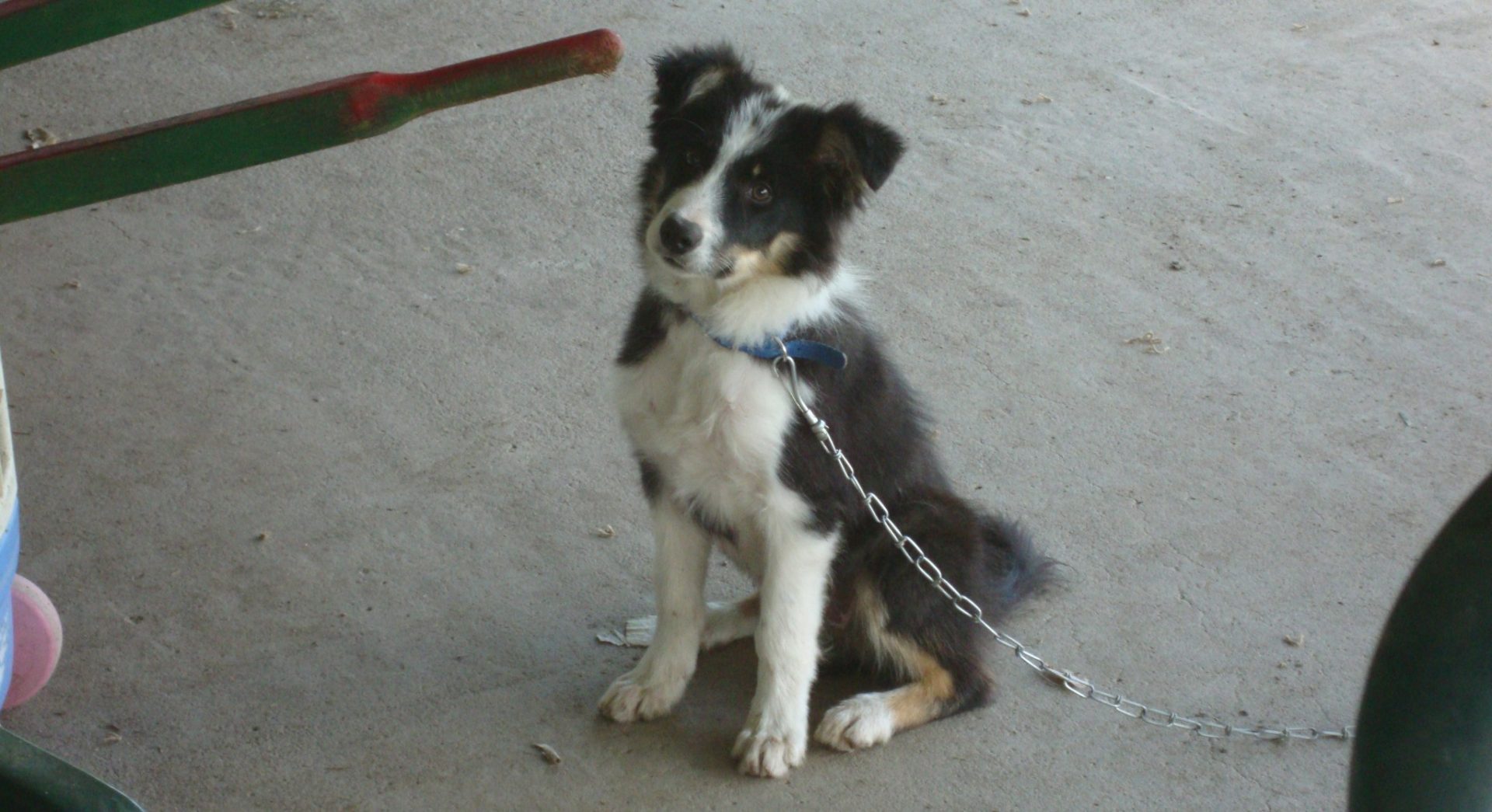 Creative and Unique Pet Names
If you need a creative, unique name for your pet, look no further! You definitely came to the right place. Here on the dairy it seems like we continually collect new pets. It's almost like a zoo like around here.
I guess that's what happens when you really have a love for animals. And with 7 brothers and sisters here on the farm, none of the animals ever feel neglected. In fact, they are probably annoyed with all the attention.
In order to help myself learn all their names and nick names, I had my sisters compile a list of names for me.
They are pretty creative in the naming department. In fact, all the pets get nicknames that evolve over time. Sometimes you can explain the evolution of a name, and sometimes you can't.
Note: No cow names in this posting, I'm saving them for another posting. There are a lot though.
 
**Left: Nancy sleeping, Right: Ta Ta**
Cat Names:
Tigger (Looks like a tiger, but without the tiger spirit)
Snuggles aka nuggles, or kitty factory. (Snuggles is mom to the majority of the cats)
Nugget (Mickey's twin)
Montague aka Monty (easier to say Monty)
Oliver aka Lollipop (Don't know where this nickname came from)
Mickey aka Mickey Mouse (I guess it would be kind of embarrassing for a cat to be called a mouse)
Mini aka Nancy (Nancy is a crabby cat, just like Nancy on Little House on the Prairie)
Big bird (Just sits around, eats her own kind)
Spider aka pin pin (Spider used to eat flies)
Trader Joe aka Ta Ta
Sunny Side
Scooter (Needs a scooter to get around, maybe a hoveround)
Meow
Mustard
Monterey (an alternate version of Monty, just born the other day with Monkey and Fudge. Still unsure about the origins of their names)
Monkey
Fudge
**Left: Sunnyside, Right: Scooter**
Dog Names
Rusty (Rusty's color makes him look rusty)
Ace (A smart dog)
Chase (He chases cows)
Boots (sleeps in boots)
**Left: Chase, Right: Rusty**
Chickens
Randall (Randall and Candle are similar chickens so they have names that rhyme)
Candle
Puffy (Has a poofy hair doo)
Hairy (A very hairy chicken)
Granny (A tiny little grey chicken 1/4th the size of the regular chickens because she is a different breed. She likes playing granny games)
Rousty (Rousty and Roosty are similar roosters that wander around the dairy. Watch out cause they chase people)
Roosty
Red Eyes (The legendary mean rooster of the dairy. Has red eyes. Beware)
**Randall**
Duck
Dr. David Livingstone (Definitely looks like a doctor, a real quack =)
Turkey
Mr. Tumnus (Obviously named after watching the Chronicles of Narnia)
Rabbits
Cottonball (White little ball of fur)
Bubbles (? Blows bubbles ?)
**Left: Cottonball, Right: Bubbles**
Goats
Easton (Named after country singer Easton Corbin)
Toby aka Toby No
Wailan (Wines a lot, always hungry for more food)
Willie (Just a little guy)
Fish
Suckie (The sucker fish)
Goldie (The goldfish)
Dougie (The catfish whose name should have been Catie if you follow the trend of the other fish names)
Panda Bear
Pandy the Panda (Our pet panda.. not! Would be awesome though hehe)