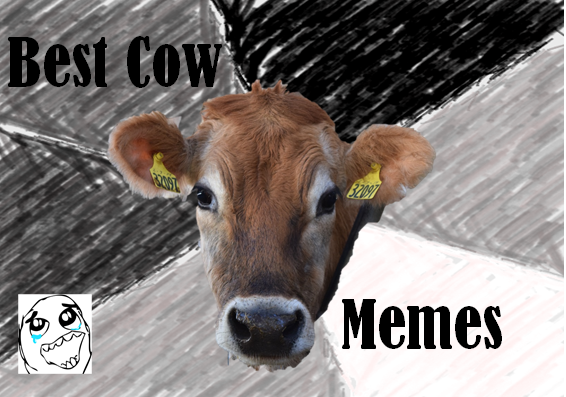 Cows can be funny at times and that makes them the subject of many jokes. Memes are popping up everywhere turning regular cows into hilarious Cowmedians – They're usually a good laugh. Here are 20 of the best cow memes:
Cowmooonicating with Mother Earth
Keep in touch
Literally Can't Even
Knees don't bend – it's a Cow Fact
Cowlege Girls
Jerseys usually keep things interesting
When good cow go bad
When you're in a Hurry
But your horns don't work
Cars – glorified cow warmers
Sustainable living – Keeping milk warm
Cows are Earth's Lawn Mowers
Checkmate grass
When you're high milk producing cows aren't the only high cows on the Farm
Cows are born experts
Naturally.
Some cows are always looking for a self-esteem boost
When you want to roar, but only a moo come out
Pretty much everytime a Cow sees you
Let's just be friends
In case vegetarians don't think about these things
When you think your day is going bad,
Remember it could always be worse
When you Herp de Derp at a Party
Herping like it's going out of style (Source)
A Brown Eyed Girl
When your cow dances better than you
Well technically, she's not wrong
When photobomb cow ruins your picture
Don't you hate that
When a cow is more in shape than you
And he doesn't even Lift :/ (more)
We all have that one friend
Which one was the best or worst – leave your comments below