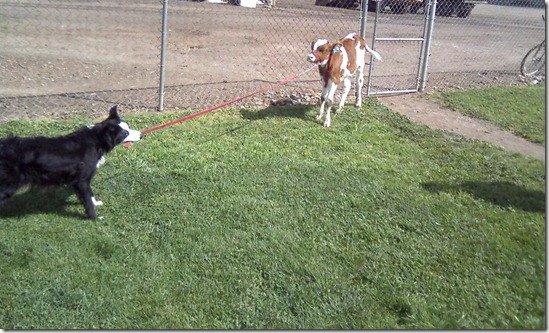 Ace the Border Collie
Summer time means its time for the local county county fair. Every year, we bring a bunch of cows and calves to the local county fair. It gives the local public the opportunity to see cows in person, and we can answer all their dairy questions. But we don't just go to the fair to relax, its strictly business. At the fair the cows and calves compete in a contest to see who is the best (its really like miss America, but for cows).
Before the contest, a lot of work goes into getting the animals prepared. They have to learn to walk with the halter. My sisters have spent an exorbitant amount of time teaching the cows and calves how to walk. Sometimes however, our dog Ace wants to help train the calves too. The above picture is Ace at work training Red Rose.